Landing preps for Christmas tree lighting ceremony | News
JACKSONVILLE, Fla. -- Thousands of Christmas lights will be illuminated Friday evening at the 29th annual "Christmas on the River" tree lighting ceremony at the Jacksonville Landing.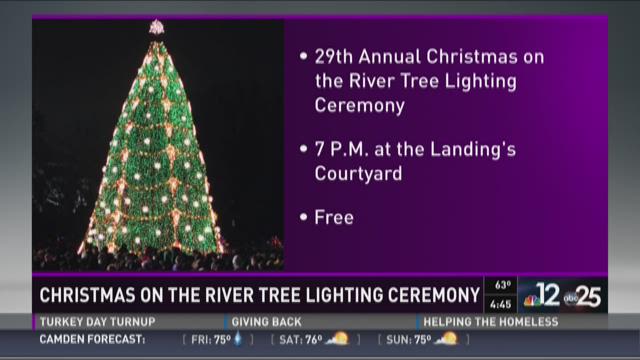 The two-hour show will start at 7 p.m. and take place in the Landing's courtyard.
The Landing says City Council President Greg Anderson will help host the lighting of the 56-foot-tall Christmas tree.
The tree will be illuminated with over 78,000 L.E.D. lights and be decorated with more than 100 ornaments and large bows.
The event is free and open to the public.
Space is expected to be limited in the courtyard and the Landing is asking visitors not to bring chairs.
Landing visitors will able to enjoy nightly light shows through New Year's Eve.