Your voice in redeveloping the Jacksonville Landing | News
JACKSONVILLE, Fla. — The firm charged with redeveloping the Jacksonville Landing said they can't do it without input from the people that would use it.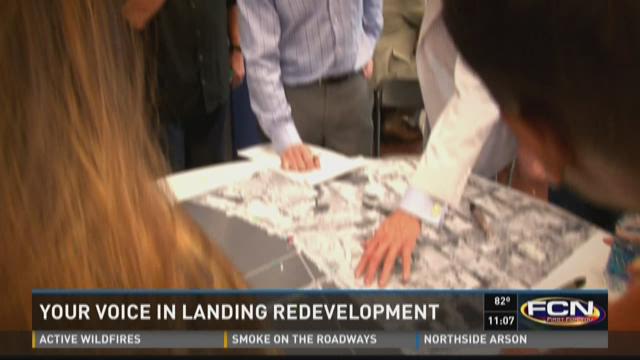 Tuesday, in a 2 hour discussion, dozens of people from all across the city did just that.
"It's nice to see we can be involved too," said Lola Thompson. She's lived in Jacksonville all her life, and said being involved will help with the success.
"It's very important to keep this and revitalize it," she said.
Some of the ideas tossed around Tuesday include a movie theater, more parking, local restaurants, even a floating amphitheater on the St. Johns River.
"It's important they feel like they're helping us make the decision," said Michel Lentz with Wakefield Beasley and Associates. "They have a stake of ownership in the project which ultimately will help the success of it," he said.
The next step is for the firm to take those ideas, and come back in July. That's when people will have another chance to have their voice heard. In that discussion, they will help decide on what goes where.
"There will be papers and markers flying," said Lentz.
He said the goal is to have a plan approved by September.