DIA moving forward with Khan's Shipyards plan | News
JACKSONVILLE, Fla. — Jacksonville's Downtown Investment Authority is moving forward with a Shipyards proposal floated by Jaguars owner Shad Khan's investment firm following a unanimous vote Thursday.
Negotiations are underway with Khan's Iguana Investments following an hour-long discussion of the firm's plan, which calls for a massive facelift of the property and hundreds of millions of dollars in private investments.
A DIA review committee previously awarded Iguana top scores after combing through three bids received by the city.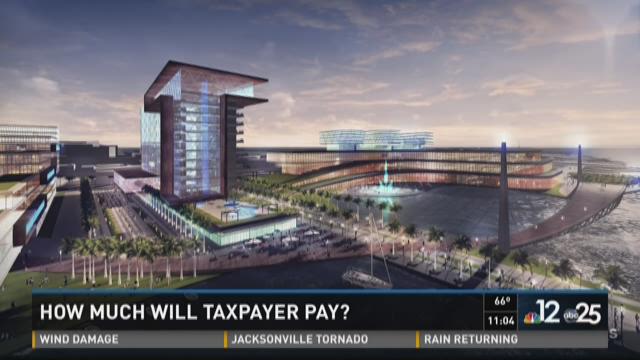 Under Iguana's plan, the Shipyards would become a mixed-use development including housing, shopping, hotels, and offices. The plan also includes public park space and a two-level practice facility for the Jaguars.
An evaluation team consisting of two employees from the DIA and one from the city reviewed the three bids.
Khan's bid imagines a private sector investment of more than $500 million with Iguana acting as "master developer". The plan calls for the city to transfer title to Iguana for the private portion of the development while the city holds on to the riverwalk and several public spaces.
Two other bids were reviewed. One which would have turned the shipyards into a mega-yacht repair center and another that would have been a Christian-based gathering place including a replica of Noah's Arc.
A major issue remains the cost of cleaning up contamination at the Shipyards site and stormwater management. The Iguana plan calls for the city to bear those costs, but that the developers would help find "cost effective solutions".