JACKSONVILLE, Fla. — A committee reviewing three bids for developing the Shipyards property in downtown Jacksonville has given top scores to plans submitted by Jaguars owner Shad Khan.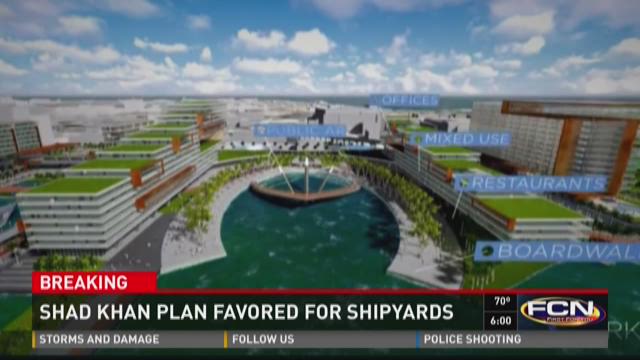 According to the plans released by Khan's Iguana Investments, the Shipyards would become a mixed-use development including housing, shopping, hotels, and offices. The plan also includes public park space and a two-level practice facility for the Jaguars.
An evaluation team consisting of two employees from the Downtown Investment Authority and one from the city reviewed the three bids.